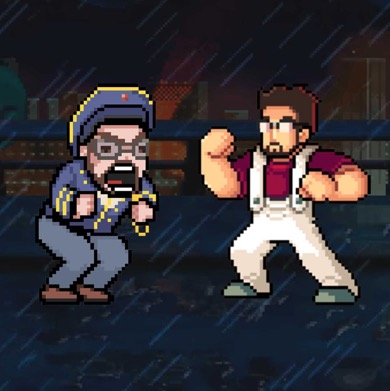 YES, IT'S ANOTHER NEW PODCAST!!
I know a lot of cool people! Do YOU? If not, you will soon...because I'm forcing them to talk to me on my new podcast, "Asterios Talks To Strangers!"
This week, we talk to my ol' pal Izzy Nobre. He's a Canadian/Brazilian YouTube star known for being a huge goddamn nerd about everything. I order you to love him!!
Asterios Talks To Strangers joins Waifu Wars, Science Friction, Asterios Kills A Kid, Porg Chatter and The Hour-Long Five-Minute Podcast in The Asterios Kokkinos Podcast Factory. Why do I make content like this, instead of like a normal person? I'm not sure! Maybe I'm afraid I'll get bored of making the same show every week? Let's not think about it too hard!