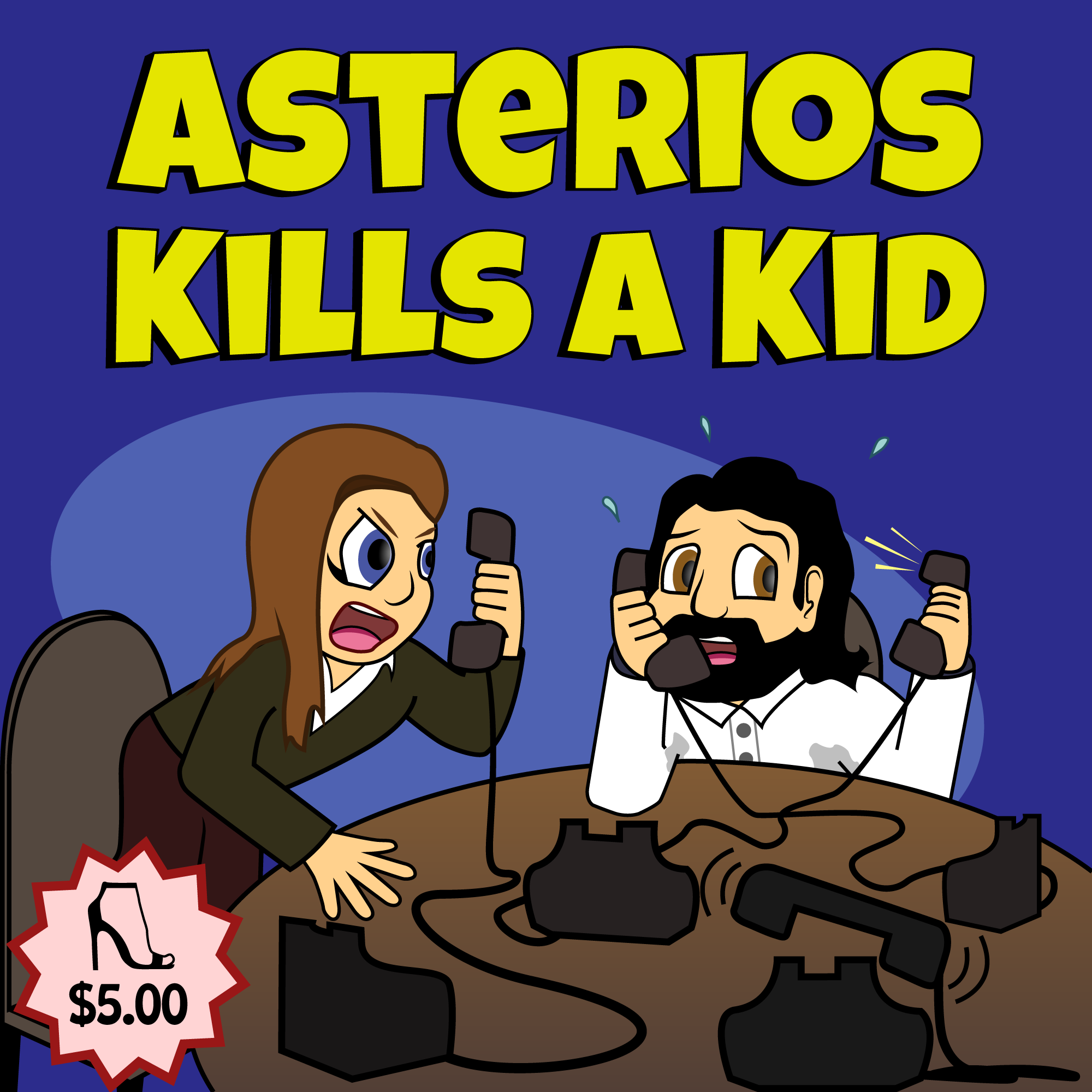 For the first and last time, Asterios kills some adults.
Producer Jesse here! We've had a whole gaggle of callers since our last episode went live, which is great. Thank you all so much for leaving your voicemails at (347) 705-7617, and for submitting questions through the site.
That said, you all know this is a kid's advice podcast right? Because a few of these callers were obviously not... well here's a taste of the voicemails we received.
4:07 - Taiwanese "Boy"
6:36 - Sofa Kid
8:19 - David Clegg
10:53 - A man with a shitty decision to make
16:29 - Data
17:49 - Beta Dad
20:15 - Mike Hawk
I have to say these voicemails throw into question just how many submissions are from real kids. So from here on out, just to be clear, we're looking for voicemails from kids and teens. For example:
"After summer is done I'm starting 10th grade. Most of my friends are 1 year older than me and are therefore all going to new schools. I have some friends in my year but we don't share many interests. So my question is: How can I make myself enjoy being with my peers more even though I don't share many interests with them?" -Eirik B.
Downgrading from your cool older friends might be hard at first, but Asterios and Sriracha agree that as long as you exploit that cool factor you'll be just fine.
Do you have a question for Asterios and Sriracha? Drop it on our Submit Question page, or leave a voicemail at (347) 705-7617.